Retreat #1:
Biz Beach Retreat: portugal
November 15-21, 2023 (Women Only)
Known for the Beautiful Atlantic Ocean Coastline Beaches in the Southern Region of Algarve, Faro is the Capital of Algarve. Our luxury retreat to mastermind will be in the majestic City of Albufeira, Portugal. An intimate tour of Old Town and nearby towns,like Albufeira, Lagos and Lisbon, the cathedral, churches and sacred grounds, We will walk down the cobblestone streets, visit secret places only the locals know, and try local cuisine as we drink to our heart's content.
Then we can flow to Tavira, or nearby town, for a choice of exclusive wine tasting tours and tapas.. Along the way, we'll write, plan and mastermind amongst other ambitious women who want, and know they deserve, it all.
Join us at our Biz Beach Luxury Mastermind Retreat,
You'll spend 5 days falling in love with Delicious luxury chef-inspired meals,
Private transportation,
Dreamy accommodations (single and double-occupancy available),
Better conversations,
and Fun adventures that don't exhaust or overwork you

Get ready to savor love in every bite we experience there.
You'll also have the opportunity to be advised one-on-one with the Biz Coach, Host and CEO Sales Beast. In these powerful one-on-one sessions, you can co create from your dreamy heart in Portugal – and nearby towns in particular – is the perfect environment to do that.
Successful high achieving professional women know that taking a pause to retreat by getting out of their day-to-day life is a game-changer. This retreat will be one of those decisions that may just birth the next evolution of what you want next.
This is a unique Elite Luxury Experience with almost everything taken care of for you – it's for someone who knows they deserve it ALL and claims it.
Our transformational retreats have changed lives, businesses, and legacies, resulting in repeat retreaters reserving their spots.
So what's the Fuss in Portugal?
Many Americans are heading to Portugal for a reason. This country on the Iberian Peninsula has captured the hearts of individuals seeking a vibrant lifestyle and a welcoming culture. From stunning scenery to delectable cuisine, Portugal offers something for everyone. Here's why Portugal is the preferred destination:
Portugal is a safe and affordable place to live, making it an attractive option for US citizens looking to relocate.




Immerse yourself in the Portuguese culture and explore the endless activities and enjoyment available.

Portugal's rising popularity has made it the go-to place for Americans seeking a new adventure.
Voted  as  the  Most  Ultimate Retreat Destination…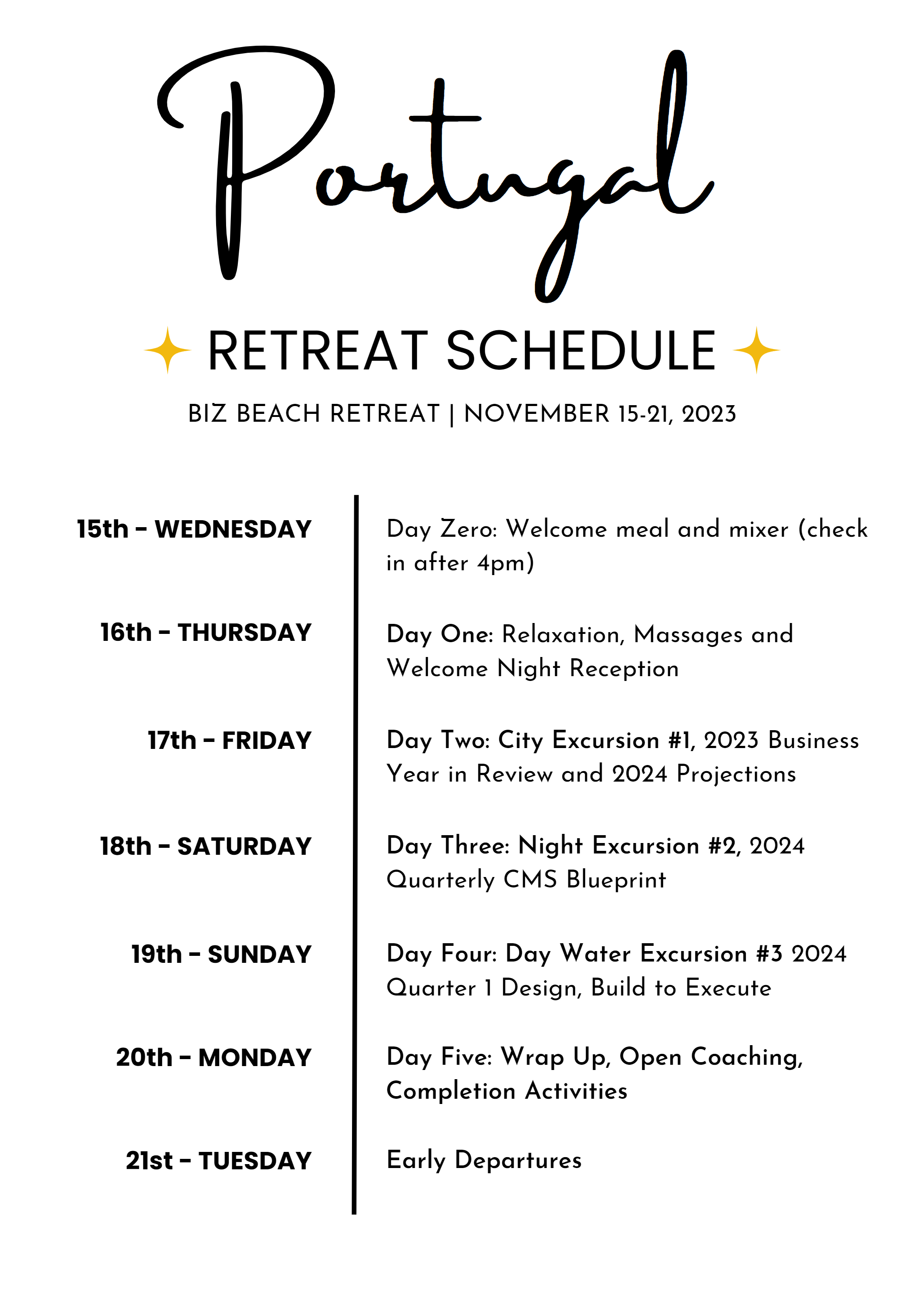 WHAT'S INCLUDED:
❈ Private Transportation between Retreat Location & Curated Excursion Adventures
❈ Luxury Dual Occupancy in our Retreat Location (private single accommodations for an extra fee)
❈ Curated Adventures that Enhance Your Cultural Luxury Experience
❈. Personal Group Concierge
❈ 1:1 Coaching from Business and Sales Experts and Special Guests
❈ Executive Chef Meals Daily (with your specific nutrition needs in mind)
WHAT'S NOT INCLUDED:
❈ Travel costs (round trip flights to FARO FAO) arriving to and leaving from the Retreat
❈ Travel insurance
❈ Any meals on your own outside of the Event's Meals
❈ Personal purchases
❈ Additional activities outside of 3 curated luxury experiences
Meet Dr. Ali, Your Retreat Expert Guide, Biz Coach and Sales Strategist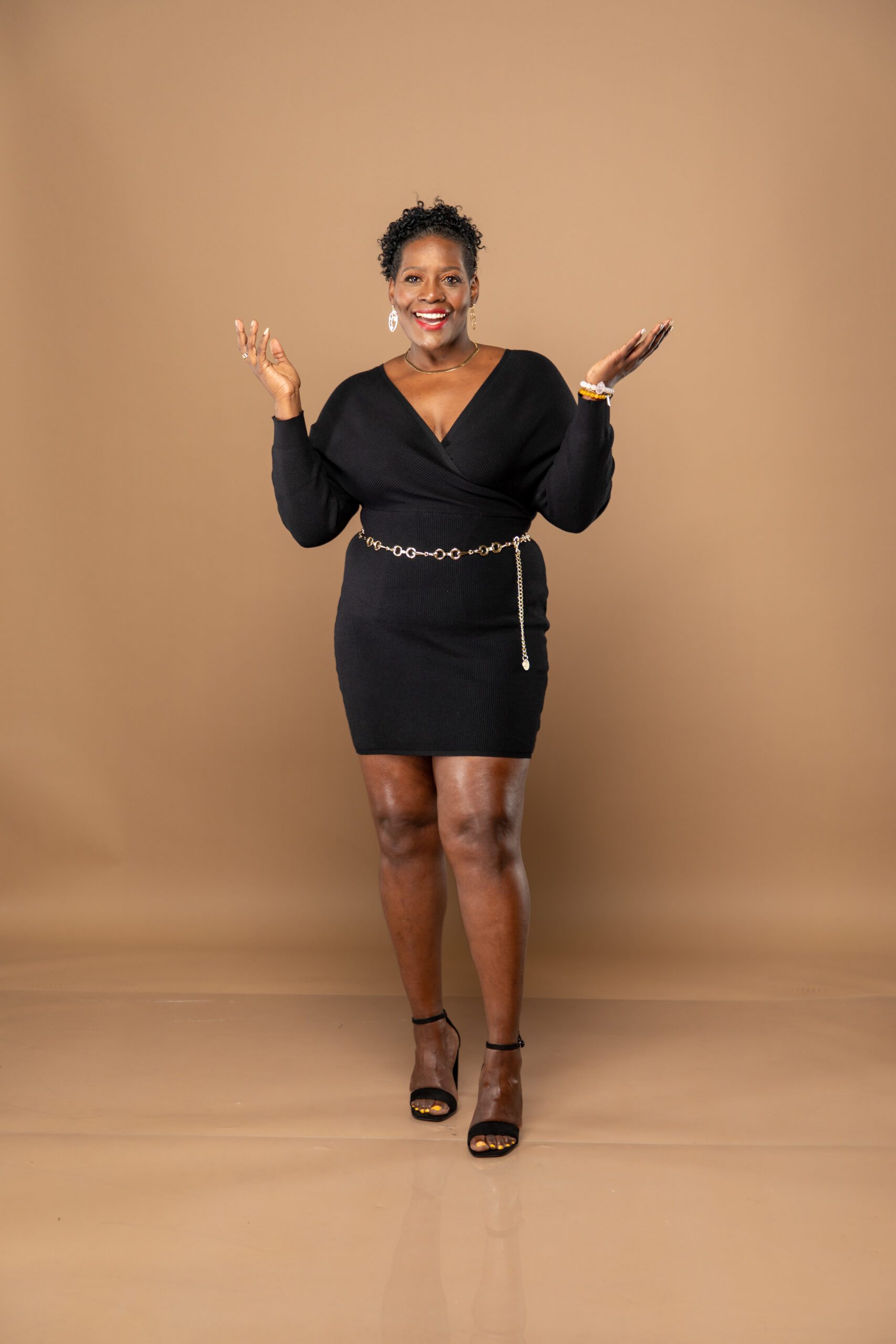 A published author, Ted X transformational speaker and a business sales coach for women, she has dedicated her career to helping women to start profitable businesses and create wealth.
Her proven path to profitability— laser clarity, systems and sales—takes business owners from brand new to badass.With an incomparable blend of business strategy, sales flow and personal development, there is a depth to her coaching that is unmatched.
An audiologist and speech pathologist by profession, Dr. Ali is trained to hear people so she can feel them. She supports women in getting to the heart of what they really should be doing in the world, and how to get there. Whether they are wives, mothers or career professionals who are seeking schedule and financial freedom, Dr. Ali shows women how to have it all with highly functioning systems and strategies that maximize their time, talents and profitability. A believer that mindset goes hand-in-hand with money, she coaches clients through everything from their fear of sales to breakdowns in their personal lives.
Leading by example, Dr. Ali is building a tribe of won't-stop women who can navigate through life's unexpected and exceptional challenges—every day—and live lives that leave legacies.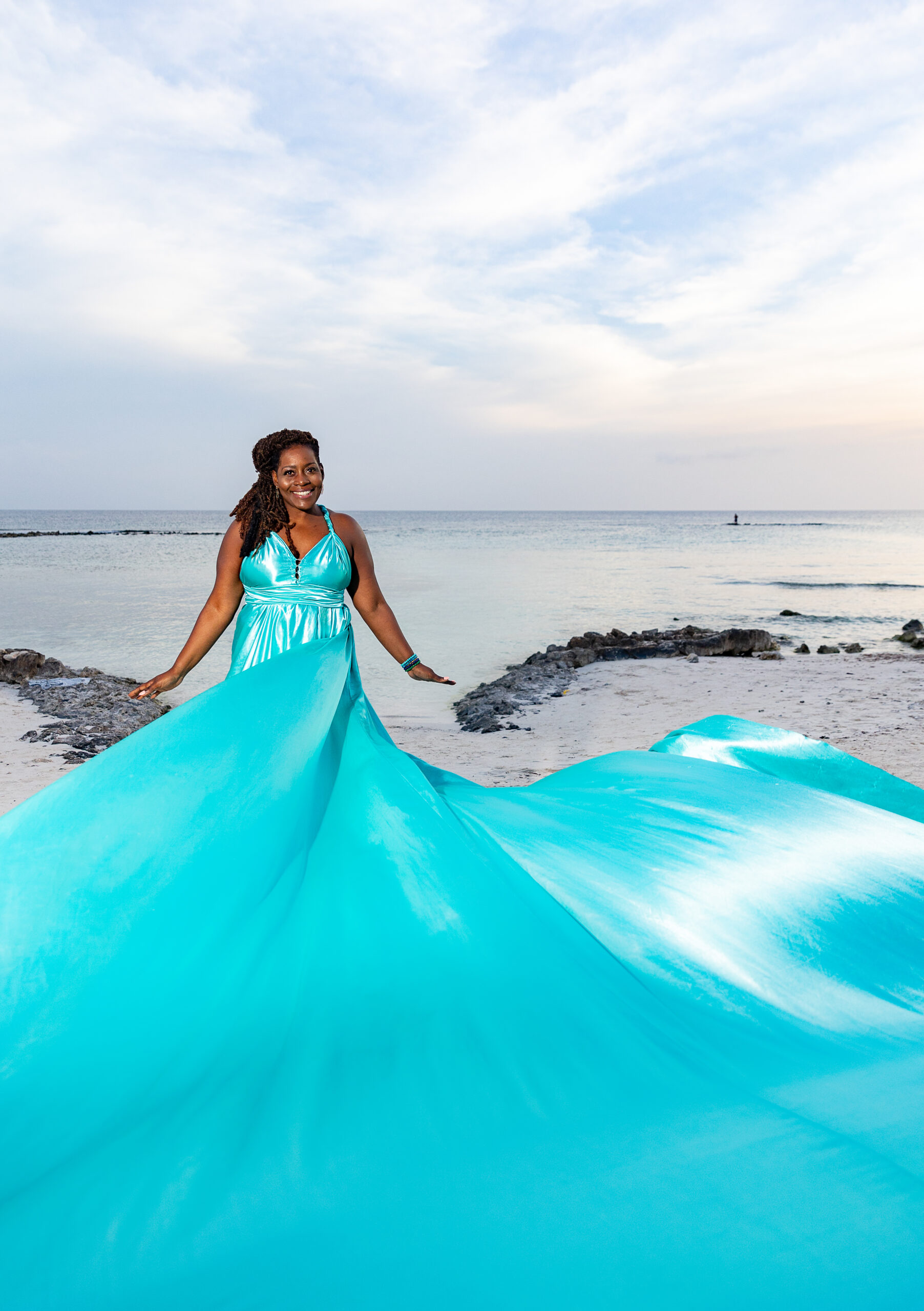 WHO IS THIS FOR?
High achieving leaders, professionals, coaches, authors, speakers and experts who want to build their personal brand through profitable retreat 
CEOs who want to produce a profitable retreat and learn how to do it on a timeline and budget that meets their goals, without sacrificing their daily flow.
INVESTMENT FOR YOUR ELITE EXPERIENCE
Luxury Accomodations $10,000

Delicious Private Chef Meals $2000

Business- SalesTime Flow Guide $1,500

Up to 3 Curated Activities and Adventures $5,000

Annual Biz Plan Projections and Guide $2,500

Executive Expert Biz Coaching and Sales Strategizing $10,000

Transportation to Curated Activities $1,000

(Total Value $32,000)

Investment $5,000

Single Occupancy is an Additional $1,500

Flexible payment available with Non- Refundable $1500 deposit
Let us know if you are bundling retreat experiences for additional discount
Portugal equates to Freedom to enjoy building your desired businesses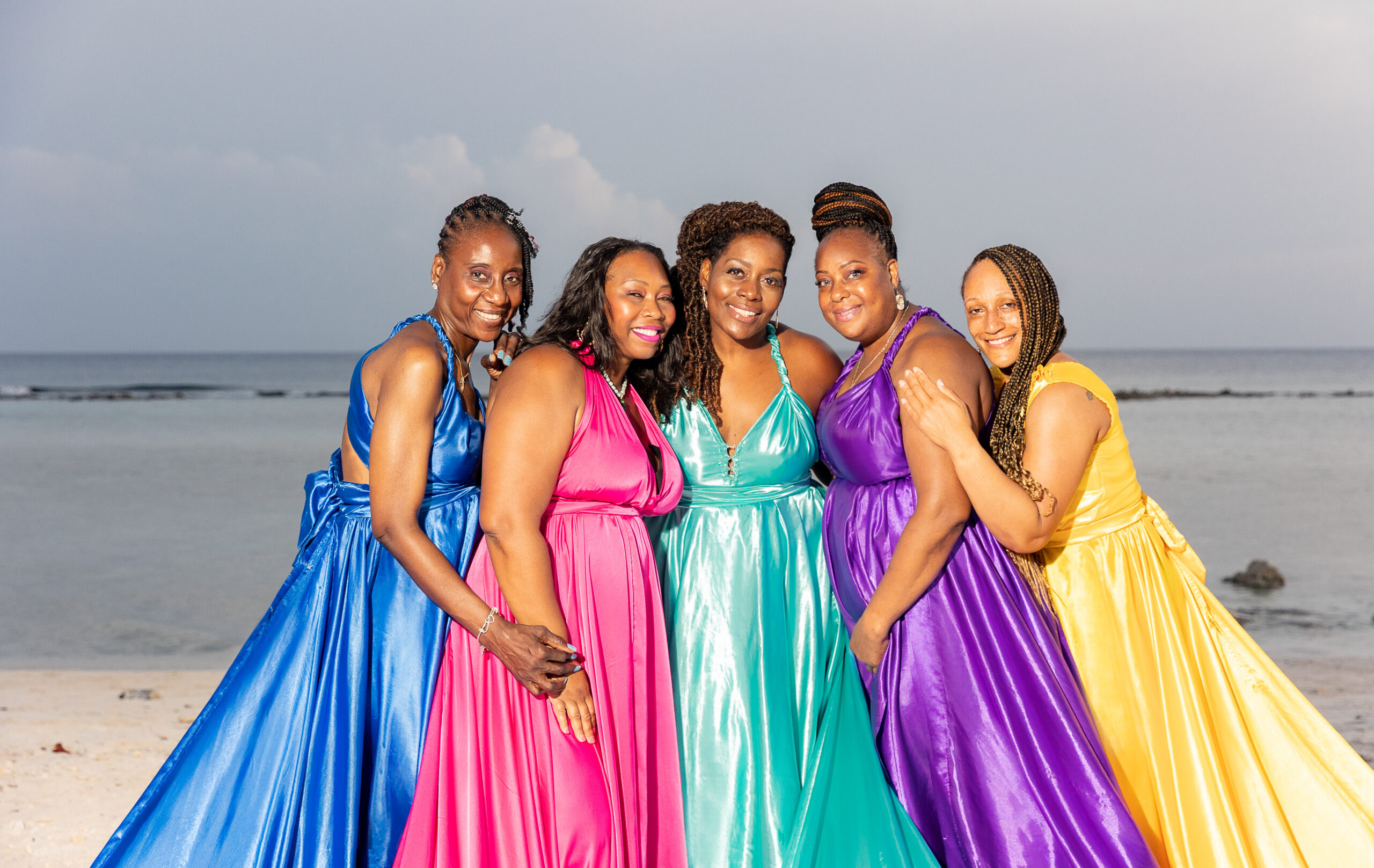 Don't miss your chance to experience the magic of Portugal.
The investment for our Biz Beach Portugal Retreat is $5,000 per person, which includes four-star accommodations.

Join us from November 15th to 21st for an unforgettable retreat experience.
Reserve your spot ASAP to secure your place before we open it up to others outside of the Executive circle.
Prepare to enjoy luxurious activities, engage in business masterminding sessions, and get ahead for the upcoming year.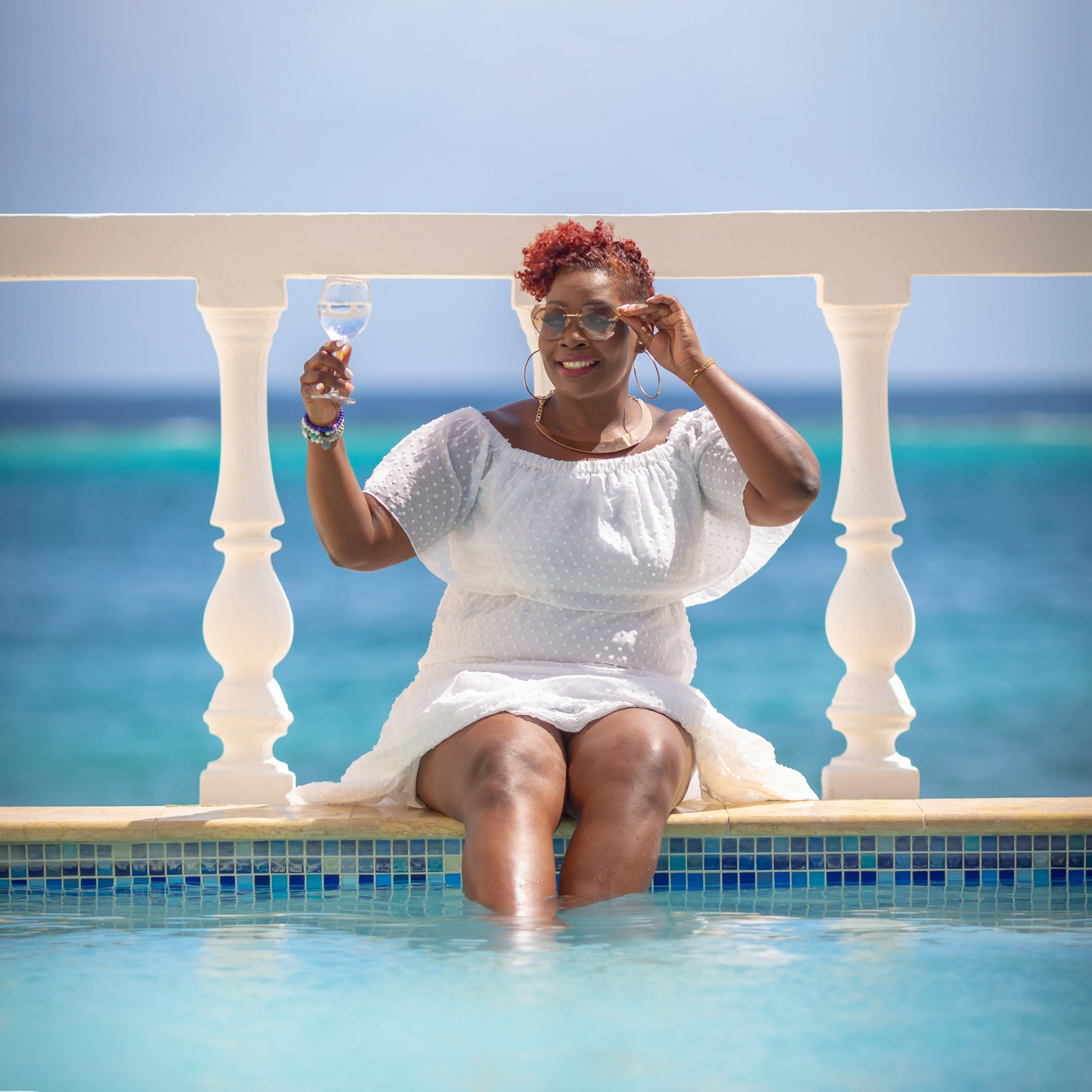 Join us in Portugal and experience firsthand what all the "fuss" is about.
Prepare to immerse yourself in a transformative retreat that will set you on the path to success.