Mompreneurs Life-Biz Planner
Undated Weekly Planner to Increase Productivity, Time Management and Achieve Your Goals
Have you ever felt so overwhelmed, frustrated, and full of anxiety that you just wanted to give up?
You know you have a list full of things to do, but never enough time?
Or how about trying to plan your weekly, monthly, and quarterly goals for your business, and you don't know where to start?
Write it down! When you are able to put the pen to paper to see your goals and the things you need to do in your Life & Business, it's easier to reflect and plan accordingly.
This simple life-biz planner is the perfect choice for busy "unique" moms to shift, ignite and make power moves by organising your life and trailblazing in one spot.
Click the link below to get yours, for 27 bucks! ??
Life and Biz Handled! ?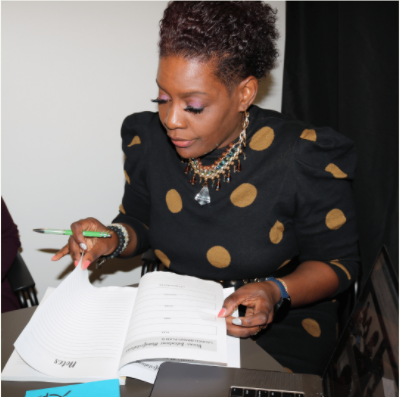 OVERVIEW
Undated Weekly Planner, 8″ x 10″, with 12 months for easy year-round life and business planning.This simple life-biz planner is the perfect choice for busy "unique" moms to shift, ignite and make powermoves by organizing your life and trailblazing business in one spot.
PERSONAL LIFE PLAN 
Get clear in your 4 major transformations in spirtual, physical, financial and relationships with visualizations for the year ahead.
SIMPLE BUSINESS PLAN
Easy at glance, one-page "biz plan" focusing on vision/mission statements, marketing, social media, content creation and financial projections.
QUARTERLY TIME FLOW
Each quarter, 90 days, can be planned ahead of time, to reverse engineer your simple yet priority tasks to be completed, or discarded each month, week and days.
MONTHLY MANAGEMENT
Each month provides an overview of the month with a notes section, to be prepared for upcoming life and business projects! Plan ahead for launch dates mixed with dream biz vacations for your year. Celebrate your wins, lessons learned and prepare for the following month.
WEEKLY GUIDE
 Each Week provides space to write your top daily tasks, important appointments and track your days clearly. Look at your week ahead in one view.
FEATURED
Planning Pages Designed LOGO Cover Inspirational Messages Yearly Overview Project Planning Notes Monthly Wins Personal Life Plans Simple One Page Biz Plan Monthly Goal Planning Additional Note Ruled Pages.