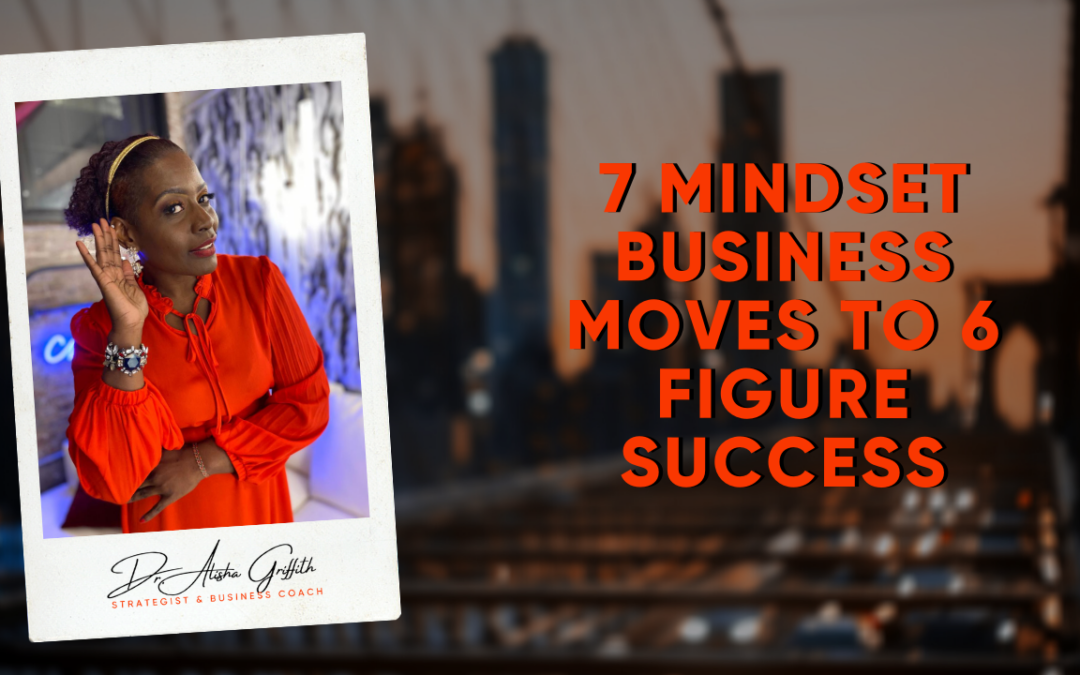 7 Mindset Business Moves to 6 Figure Success
Mom spend a lifetime self sabotaging in growing our businesses, or even starting our businesses.
This Biz Mindset Mastery Masterclass is for New and Emerging Mompreneurs to:
✔️ Learn 7 Mindset Systems to 'get out of your own way' of limiting beliefs, negative self talk and FEAR and shift your 'mental gear' UP to the 6 figures (and beyond) business highway
✔️Understand how to Avoid the Seven Habits that will keep you broken and broke, and help you break through each unexpected block on the business highway.
✔️Get Ready to Overcome the Overwhelm so that you can stay in motion, with your business dreams and ideas even when giving up seems like the easiest thing to do.
For More Information about the Biz PowerMove Biz Academy, apply at www.powermovebizacademy