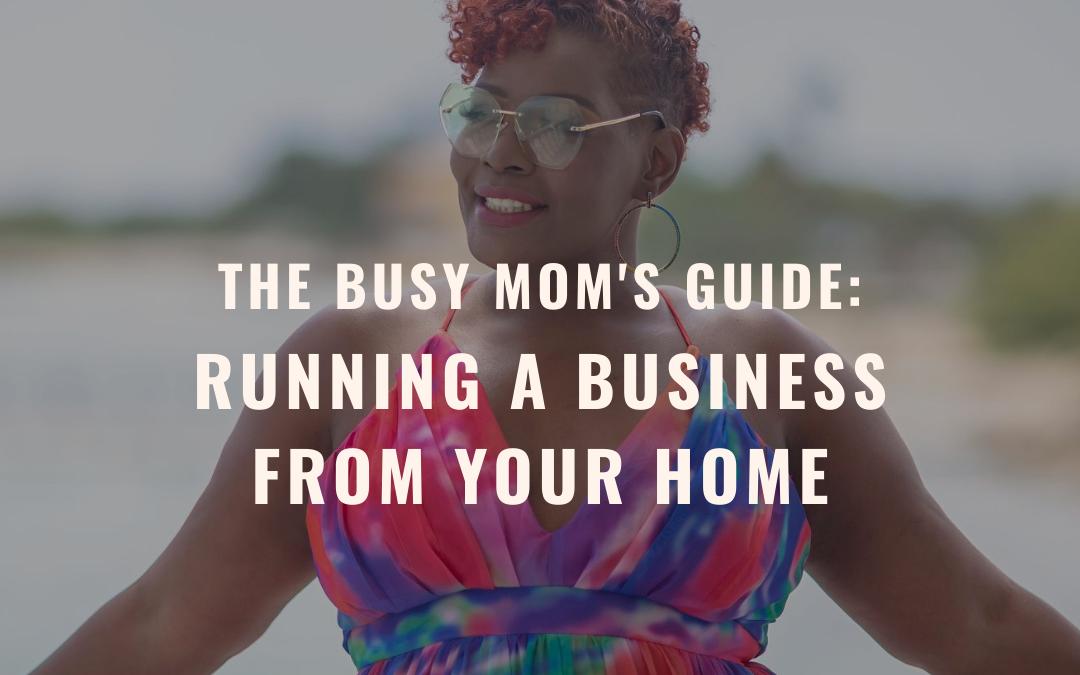 Whether you're a brand new mom or your kids are already getting big, you're probably running from one thing to the next–without much time to stop and catch your breath.
Sometimes childcare isn't enough. If you're an ambitious entrepreneur and a mom, you'll have to find time to balance both.
So is it possible? Can you handle a business while staying at home with the kids?
It might not be easy to build a successful home business while balancing household duties and growing families, but it's definitely not impossible. Like any other business venture, you need to generate a business that's both profitable and enjoyable–all while managing your home life.
Here are some tips for running a business with your hectic schedule as a mom–so you can have the best of both worlds.
10 TIPS FOR RUNNING A SUCCESSFUL HOME BUSINESS AS A BUSY MOM
It's challenging to build a successful home-based business–especially when you've got a house to manage and kids to raise. But with the right amount of planning, determination, and time management, you can be a great businesswoman and a mother. No sacrifices required.
Let's take a look at some tips you can use to manage the responsibility of being a mom in business.
1. MAKE YOUR HOME INTO A CORPORATE OFFICE
The first step towards building a business out of your home is taking it just as seriously as you would any other job.
When you work in a corporate office or you have an office job, you come into work every day with specific goals to accomplish before the end of the day. The same thing applies when you're working from home.
Set aside a home office and treat it like your official workplace. This means having a desk, an office chair, a well-organized space, and no distractions.
Once you're in this office, have a schedule and a to-do list just like you would in the workplace.
In this case, you're not working for a boss–you are the boss. So you need to hold yourself accountable for being productive and sticking to the schedule.
2. IT'S OKAY TO SAY "NO"
As a mom, you probably say no to your kids all the time: staying up late, eating more dessert, or playing an hour more of video games.
You have to take that same attitude to your business too. There might be more pressure to say yes all the time, but if you take on everything on your plate, you'll be busy from morning until night.
You need time for your family–and you need time for yourself. Don't be afraid to say no or push back meetings or ideas that you don't have time for.
3. DON'T BE AFRAID TO SET BOUNDARIES
As a busy, working mother, you already have a lot on your plate. Don't be afraid to set boundaries on what you're willing and able to do.
If you have a spouse or significant other, talk to them about how to divide the load for household chores or childcare duties. Women do an average of 60% more household chores than men, and mothers are often expected to carry the brunt of the housework.
Even if you're working from home, it's still a job, and you still deserve to be taken seriously for your work.
Be sure that childcare and chores are divided evenly among those in the household–including spouses, significant others, older children, or other able family members.
4. GET OUTSIDE WHEN YOU CAN
While it's important to have an at home office that you can count on, don't keep yourself trapped indoors all day.
Not only is it bad for your health, but you'll be more likely to get distracted or become stressed while you work. Try getting out of the house and working in a local coffee shop or the library. You could even attend business networking events when you can–especially if there are ones for working women or moms in your area.
Don't isolate yourself indoors. Whenever you have the chance to get out of the house–leaving kids with a spouse, relative, or sitter of course–it can be good for you to work in a different environment.
5. FIND AN ONLINE COMMUNITY
Working at home alone can often feel isolating. Know that you're not alone–and you're not the only mom out there handling the responsibility of a business.
Try to connect with other moms in business and entrepreneurs online. You can search Linkedin, online forums, or social media for "working moms" or "business moms."
Want to get started? Don't do it alone Join my FREE Facebook Group The Mompreneurs TRIBE https://facebook.com/groups/themompreneurs