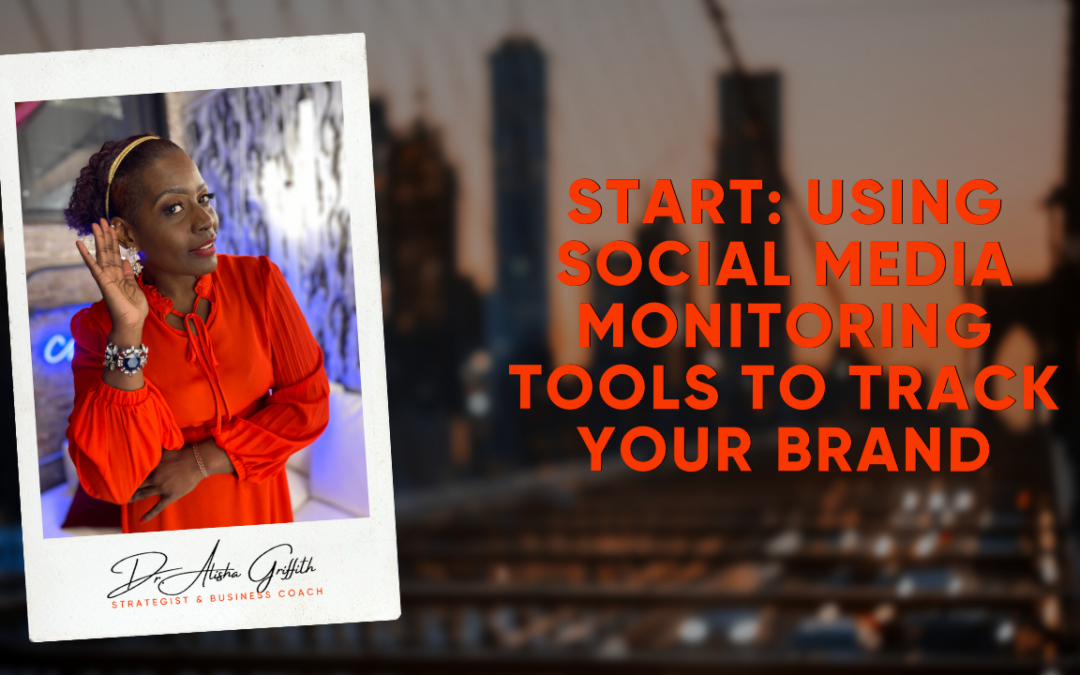 Do you monitor online conversations?
Are you looking for new tools to track your mentions?
Whether you want to observe quietly, learn about your customers and what they're looking for, respond to critics or simply engage in conversation, you need to know what people are saying.
In today's blog, I'm going to help you with 5 key tools that will help you track your BRAND. 
Mention
Mention is one of the newer tools that replaced Google Alerts. (Google Alerts would send emails notifying you whenever a keyword or phrase you specified was cited online.)
Mention is a way to visualize your online presence, separating the signals you want from the rest of the noise online. The platform allows you to monitor millions of sources in real time and in 42 languages, so you can react and interact.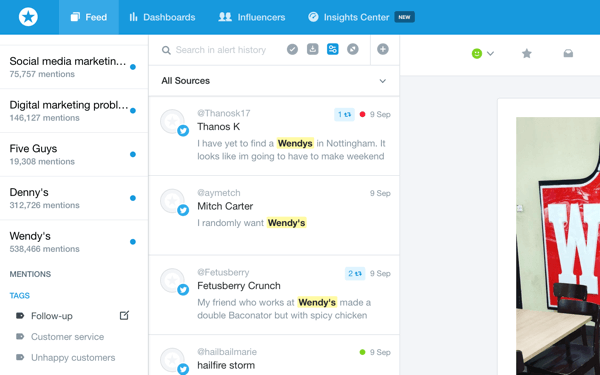 Do an online search or elect to receive a daily email of the aggregate of mentions from the previous day. Plus, if you work with a group or large company, export stats to PDF or CSV, so you can share data with your team.
Mention offers a 14-day free trial, and then a variety of plans from which to choose. The free basic plan is one alert, one user, 250 mentions/month.
Talkwalker
Use Talkwalker Alerts to set up a search query for your keyword or phrase. Narrow the returned data by result type, language, frequency and quantity.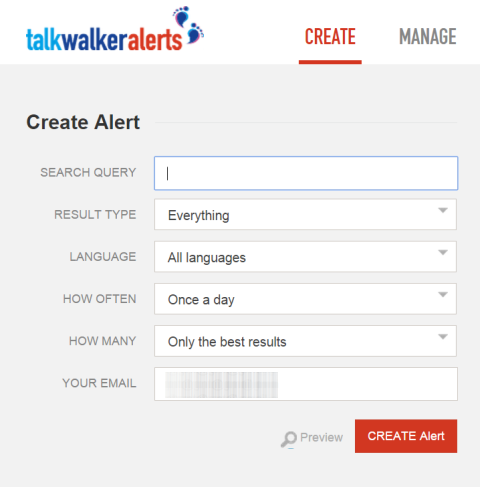 Talkwalker gives you brand mentions over time, as well as the sources where these mentions occur. Learn about the performance of the brand mention, the engagement levels, influencers talking about your brand (this includes websites, as well as social media), sentiment analysis, general themes featured in a tag cloud and demographic data (location, language and gender breakdowns).
There's even a world map tracking where conversations originate. Pie charts hover over every location to indicate the sentiment in each country.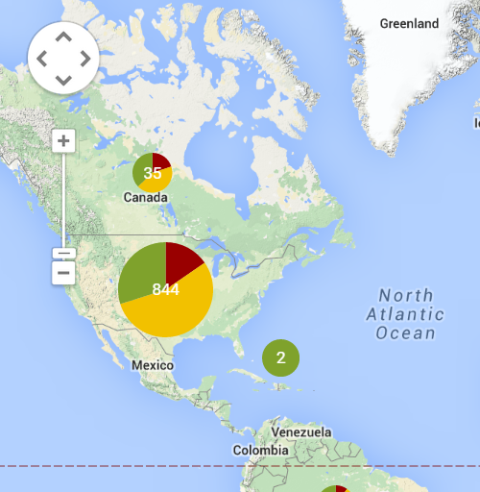 While Talkwalker Alerts is another free service to use as a replacement for Google Alerts, I don't find it as comprehensive or thorough as Mention. For example, on one of my searches, Talkwalker found about 50% of the references that Mention located. However, I use them in tandem to ensure I have decent coverage.
Topsy
Topsy is a search engine that lets you monitor brand mentions across the web, with a focus on social insights from top conversations online. Topsy's database is in real time, and it measures sentiment and provides analytics.
Sort by links, tweets, photos, videos or influencers, or include everything. Plus, drill down to how recently results were discovered. This is especially helpful if you have a large volume of content to wade through.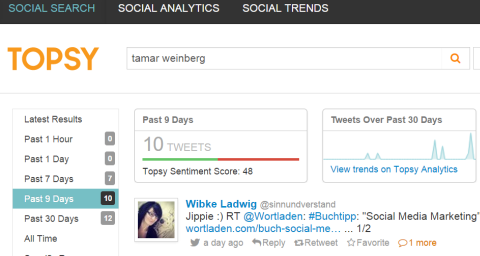 Topsy appears to have more comprehensive data than both the Mention and Talkwalker free service. Just remember, its focus is on influencers and top (not all) conversations.
 Hootsuite
Perhaps the easiest and most common brand-conversation monitor is Hootsuite. It helps you keep on top of chatter in real time on social media platforms such as Facebook, Twitter and LinkedIn.
To use Hootsuite most effectively, craft a stream with the keyword that represents your search.
First, add a stream, and then select the keyword. Now, select the account under which you're monitoring the brand. Next, type in the keyword or phrase. Add it, and then add the stream.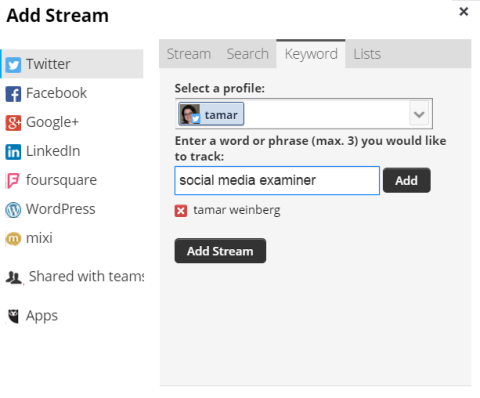 You can also do searches for your brand on Hootsuite for Twitter and Facebook. There are free, pro and enterprise accounts available.
PinAlerts
PinAlerts is more of a Pinterest alert system than a traditional brand monitoring platform. It monitors links to pins from your website, and notifies you via email when someone pins from your site.
Using this tool, you can jump right into conversation with people on Pinterest who shared your pins and develop relationships with them.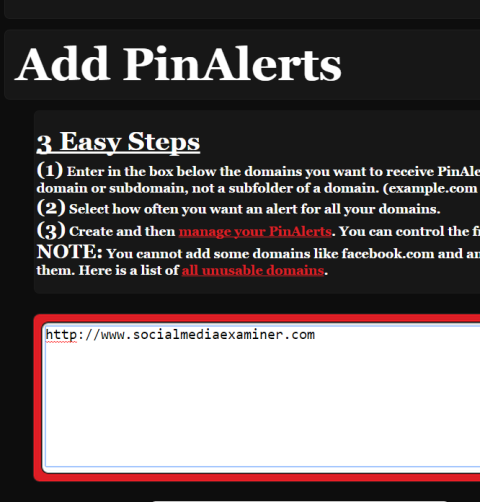 PinAlerts gives you another angle from which to monitor the mentions of your brand's URL.