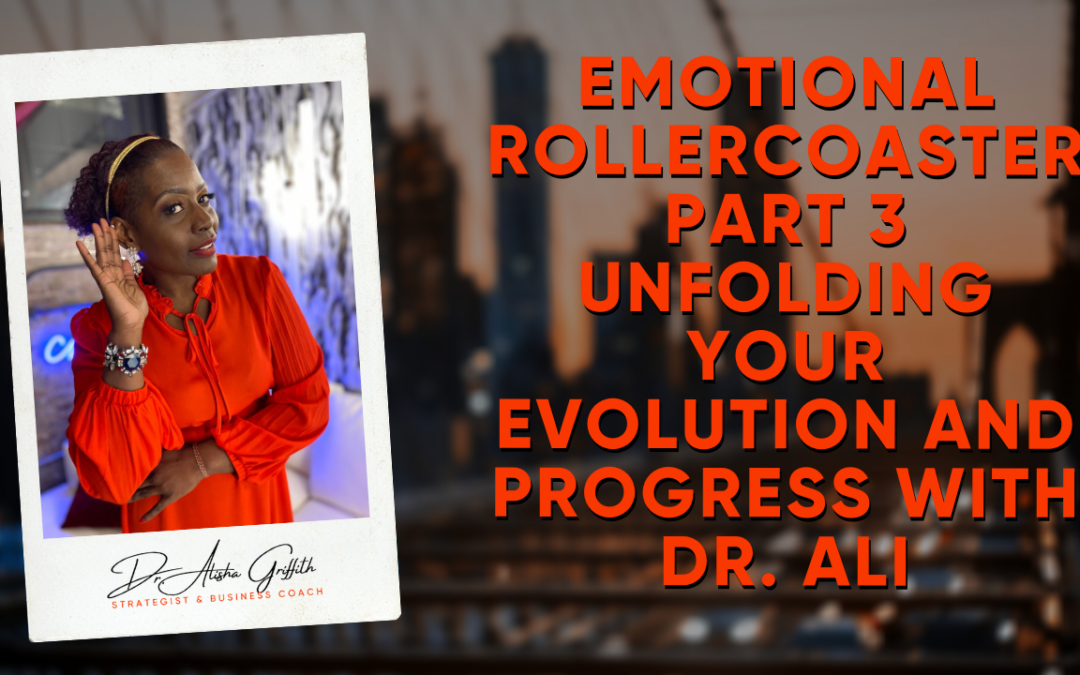 Emotional Rollercoaster Part 3 Unfolding your Evolution and Progress with Dr. Ali
How do YOU unfold the evolution of your business and life into progress? In today's solo episode Dr. Ali walks you through the process of evolving and unfolding into progress.
In this episode you will gain create your forecast, connect with your fellowship team and flow into your momentum towards progress.
Today's show Dr. Ali Griffith is sharing the pathway to progress with forecasting, fellowship and flow right now.
Experience the journey from where we were to where we are growing into, with your business, life and then Flow Forward.
Ask yourselves:
How do we progress forward together? How do you shift gears and release into your NEXT?
What will your role be?
Access —>
Start and Grow Your Biz Guide and Checklist  
To get in direct contact with Dr. Ali Griffith go to info@draligriffith.com